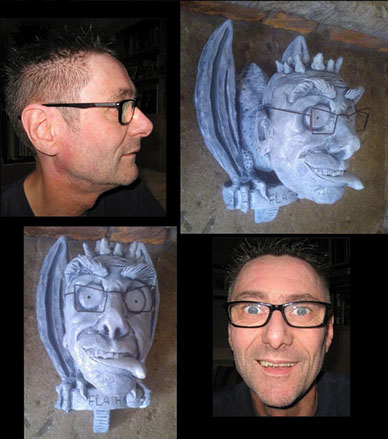 "I've seen him in a different light and now fancy him more than ever!"
- Ian's wife
Reverend and Principle George Sumner from Ontario, Canada is given a gargoyl-esque retirement gift from his fellow students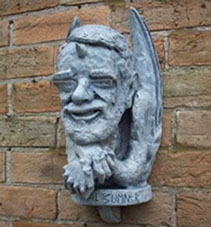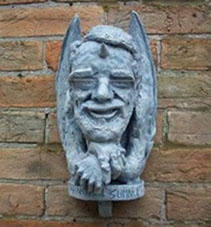 What a fantastic reaction!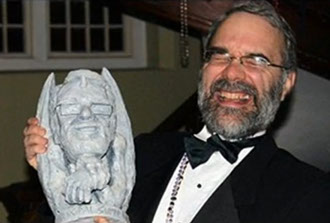 The students of Wycliffe College designed this fantastic video to show the artistic process from man to beast!
Click to watch the video below!
Dorset Society Magazine
article written by Natalie Bruckner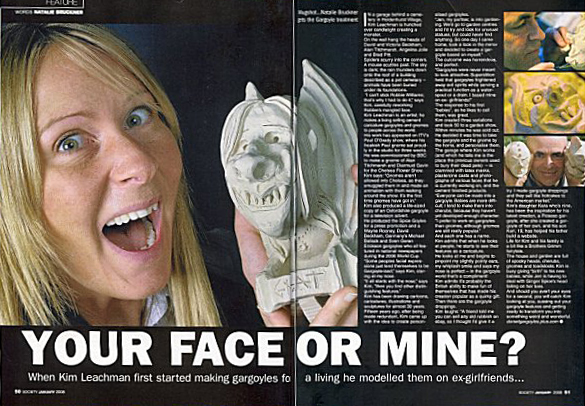 "In a garage behind a cemetery in Holdenhurst Village, Kim Leachman is hunched over candlelight creating a monster.
On the wall hang the heads of David and Victoria Beckham, Alan Titchmarsh, Angelina Jolie and Brad Pitt.
Spiders scurry into the corners. A mouse scuttles past. The sky is dark, the rain thunders down onto the roof of a building described as a pet cemetery - animals have been buried under its foundations...."
"The garage where Kim works (and which he tells me is the place where previous owners used to bury their dead pets) - is crammed with latex masks, plasticine casts and and photographs of various faces he is currently working on, and the cement finished products.
The house and garden are full of spooky heads, cherubs, gnomes and toadstools. Kim is busy giving "birth" to his new babies, while Jen is having to deal with Ginger Spice's head falling on her toes".