The King of Rock 'n' Roll!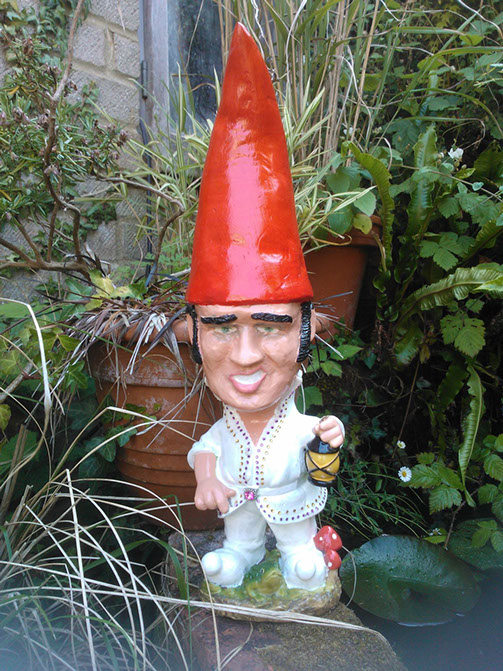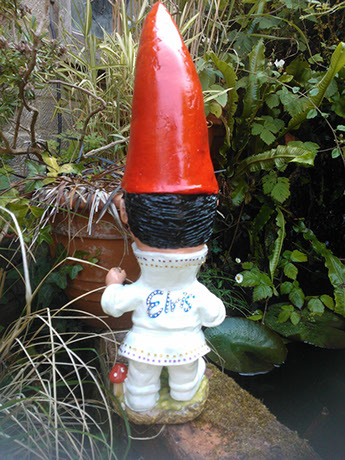 "Uh-huh-huh"
-Elvis Presley
Presenters from ITV's Good Morning Britain have been immortalised as garden gnomes
Click the picture below to read the full article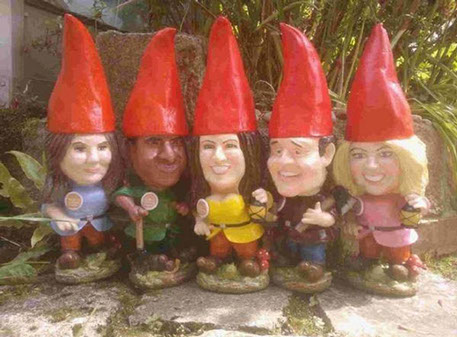 Weathergirl Laura Tobin and presenters Sean Fletcher,
Susanna Reid, Ben Shephard and Charlotte Hawkins
Richard Branson gets a Gnomish make-over. Here he is receiving his gift at an awards ceremony. He even wanted it flown out to his his home on a private island!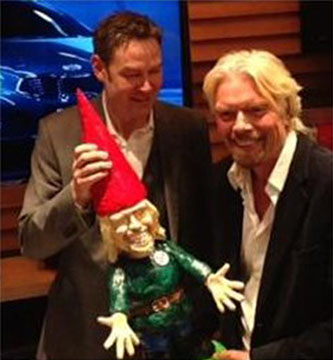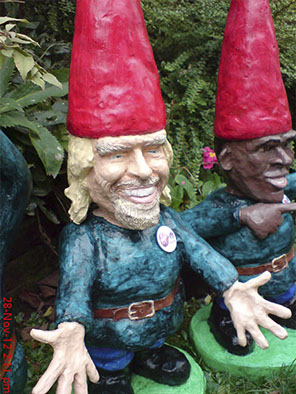 The Virgin Trio
Usain Bolt, Richard Branson and Mo Farrah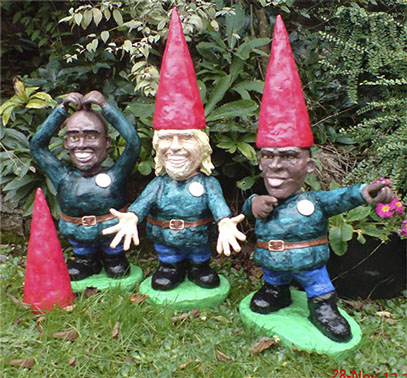 Daybreak invited Kim to appear on the show, designing the presenters their very own custom gnome.
Below are Adrian Chiles and Christine Bleakley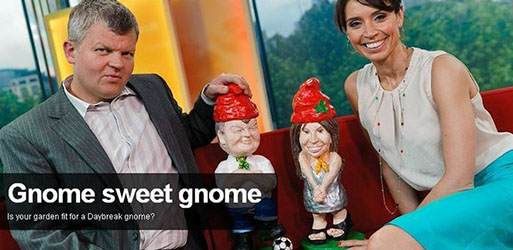 Weather Girl - The rest of the cast get Gnomified as well. Below is weather girl Lucy Verasamy
Embarassing Bodies presenters
Dr Christian Jessen and Pixie McKenna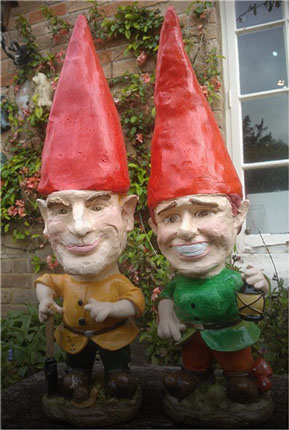 "In August 2013 I ordered around 8 gnomes from Kim on behalf of a client. Kim was very easy to work with, answering any correspondence in an extremely timely manner and always sticking to pre-agreed deadlines.
He provided me with photos of the gnomes as they progressed and kept me updated on when they were likely to be completed. The finished gnomes were amazing and our client LOVED them!
They liked them so much that we ordered two more to present to the bosses of the company! The original gnomes were gifts to a number of media personalities and they thought they were brilliant too – tweeting about them and discussing the gifts with their friends."
- Pegasus Public Relations Ltd
Gnomes 4 U
These gnomes were required for a Phones 4 U April Fools commercial on TV.
The Gnomely Way Is Essex and Christiano Gnomaldo were a couple to make the final cut.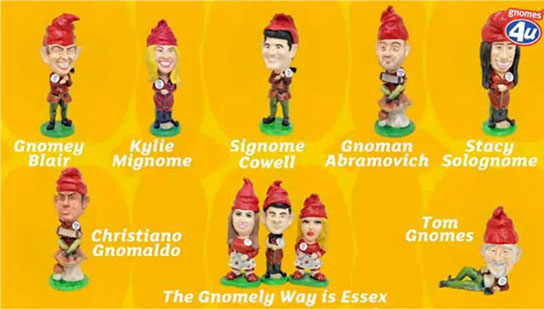 Click the video below to watch the advert!