Dorset Gargoyles featured in the Daily Mail!
The 3 headed dog Cerberus Gear.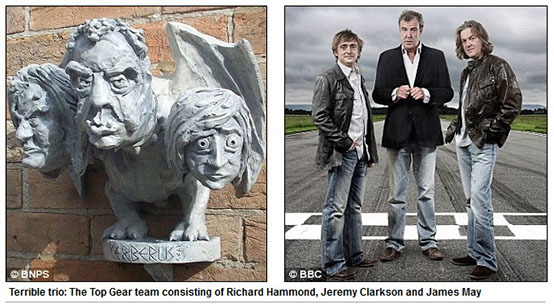 Click below to watch Cerberus Gear in action!
"Katie Price, formerly known as Jordon, comes complete with her trout-pout lips, curly eyelashes... and serpent's tongue.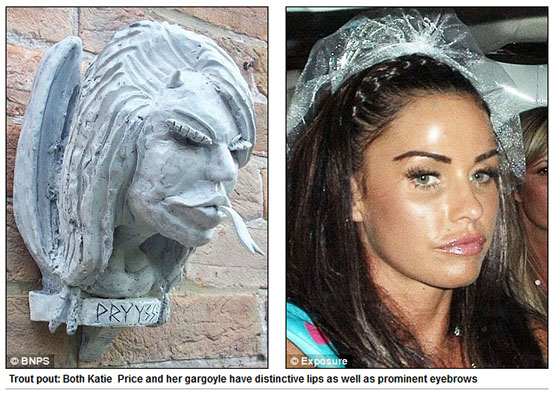 "Apart from a lizard tongue, Radio One DJ Chris Moyles would feel he was looking in a mirror if he saw his replica sculpture".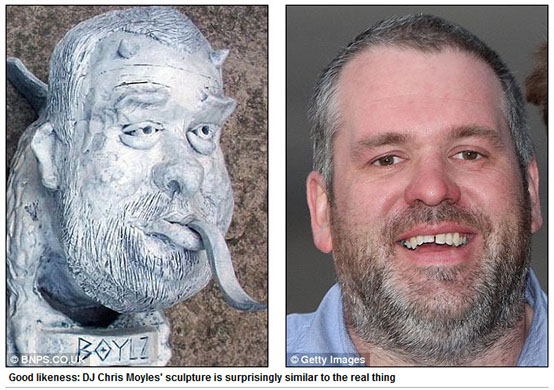 "Carol McGriffin, from Loose Women, appears more witch-like than in real life but is otherwise a dead-ringer while Colleen Nolan's has bulbous eyes and an expression of horror".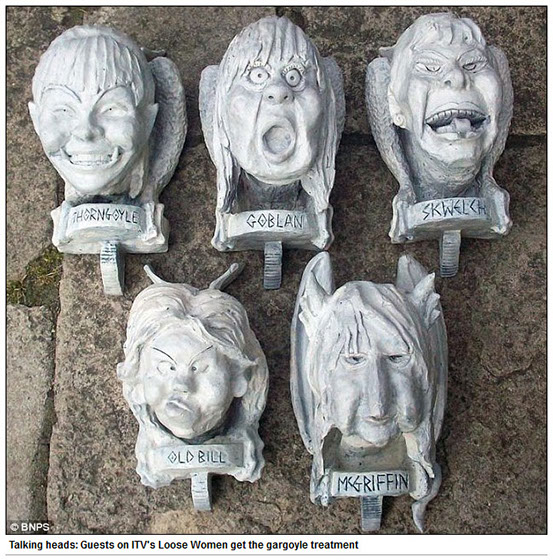 "A piece depicting Prince William as a two-feet high winged, horned gargoyle and his bride-to-be Kate Middleton as a siren. And on the plinth, he has inscribed Amor Verus, Latin for true love".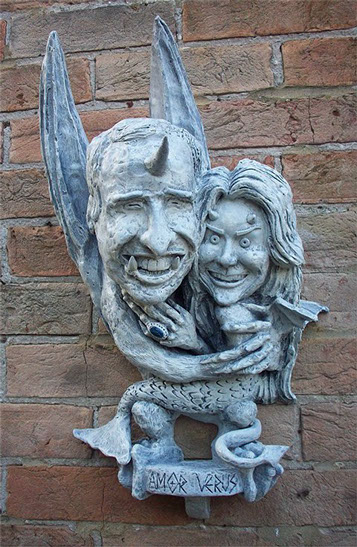 "I think William and Kate have both got a sense of humour. I hope they will put it in the nursery," - Kim